AirUCI Judges State Science Fair
AirUCI researchers Jennie Thomas and Huda Shaka were judges at the California State Science Fair, held on May 24, 2005 at the California Science Center in Exposition Park, Los Angeles. Huda judged the Environmental Sciences division and Jennie judged the Chemistry division.
This event was covered in a Los Angeles Times article on May 25, 2005 on page B2 of the California section.
This photo from the Los Angeles Times article shows Huda in white and Jennie in green at the bottom.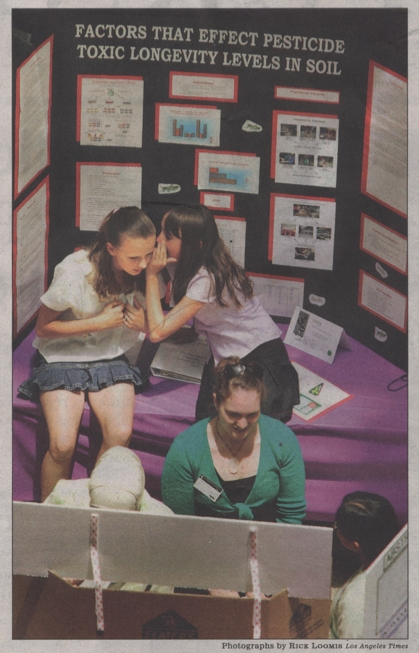 The photo is by Rick Loomis of the Los Angeles Times. The caption in the paper read: ENVIRONMENTAL STUDY: Madison Russell, left, and Kathryn Smith whisper during judging at the California Science Center.