Legislators Day
Event Date:
Wednesday, August 23, 2023
On August 23rd, 2023, AirUCI presented a Legislators Day event where we invited every elected official representing Orange County from federal, state, county, and City of Irvine offices.  The response was tremendous with nearly 25 representatives from the U.S. Senate, U.S. Congress, California State Senate, California State Assembly, Orange County Supervisors, and the City of Irvine in attendance.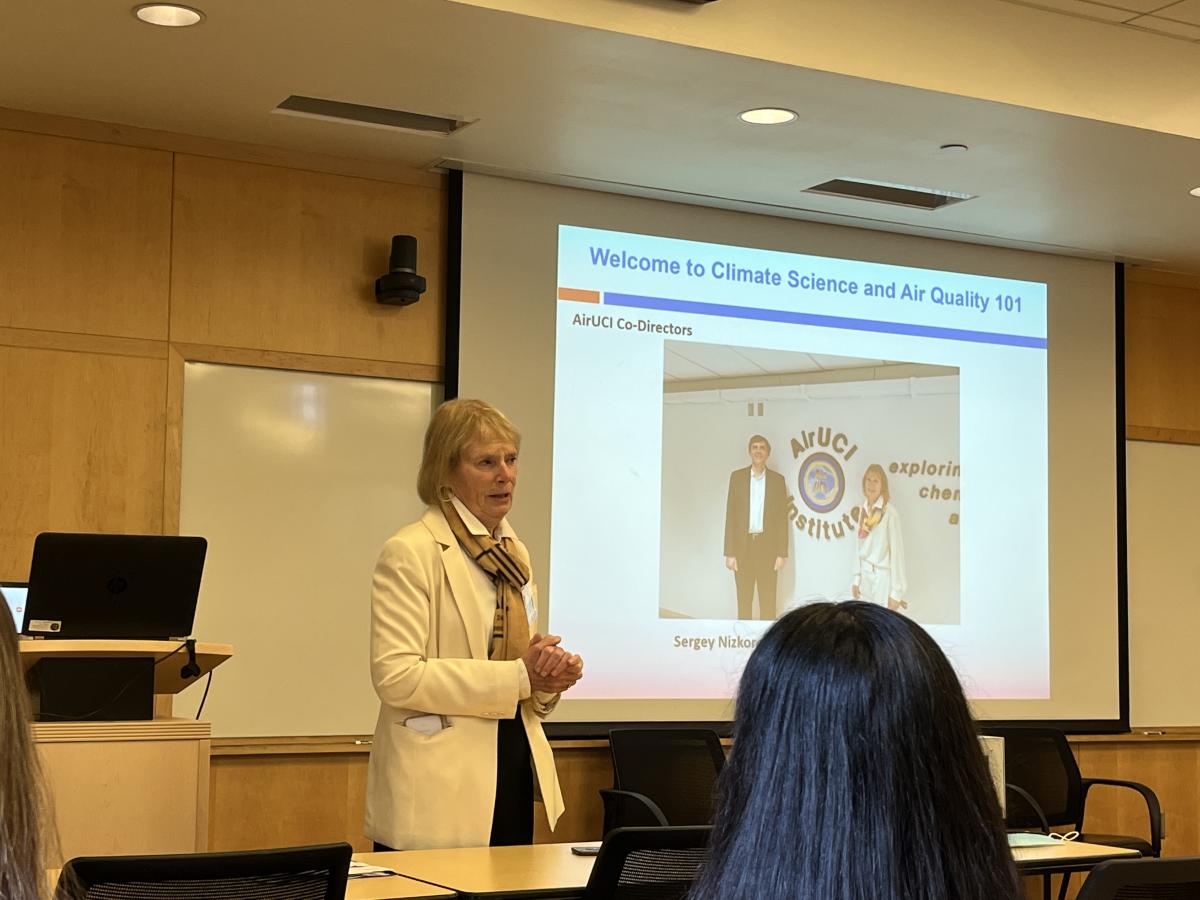 Joining us also were campus administrative officials including Vice Chancellor for Research Pramod Khargonekar, Dean of Physical Sciences James Bullock, Assistant Vice Chancellor of Community and Government Relations P. Alberto Sandoval, and Assistant Director of Federal Government Relations Louis Bronstein, among others.
We began with an overview of air quality and climate science, then toured six AirUCI laboratories where attendees saw demonstrations of our research and heard the latest in climate change and air quality data analysis.  After hearing  presentations and seeing our science first-hand, attendees were served lunch which was also attended by many AirUCI faculty and researchers.  This was an excellent and welcome opportunity for the legislative staff to speak directly with our scientists and hear additional information about what had been discussed and demonstrated during the day, as well as other areas of AirUCI research.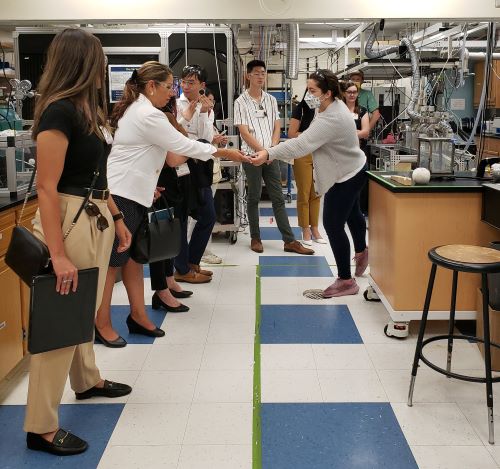 A Q&A session ended the event, but most of our invited guests stayed afterward to continue conversations with our faculty and researchers.  Each legislative attendee received an informational packet and a gift mug as thanks for their participation.  Feedback from the legislative staff in attendance was very positive, expressing an eagerness to report back to their elected officials' offices locally and in Sacramento or Washington DC.  There were also several requests to repeat Legislators Day in the near future so the elected officials themselves could attend and receive this information in person.
We wish to thank all the legislators and their staff members who took time to attend our event.  Our hope is that AirUCI will be considered a ready resource for policymakers working to write laws and guidelines for environmental issues.
View the agenda for Legislators Day