Dr. Rufus Edwards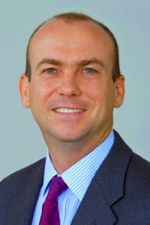 UC Irvine School of Medicine: Professor, Epidemiology; Professor; Public Health
Professor Edwards' research focuses on assessment of human exposures to household air pollution from solid fuel use and subsequent health effects; emissions from household combustion sources including greenhouse gases and particulate matter including black carbon; emissions from rural small scale industries; development of sampling and analysis techniques.  His recent work has been on emissions and secondary particle formation from solid fuel use in India and strategies to mitigate air pollution and improve health in Ulaanbaatar, Mongolia.
Dr. Edwards is a member of the WHO Indoor Air Quality Guidelines Development Group (GDG) to establish air quality guidelines for household combustion sources, and is lead convening author for the chapter on emissions from household solid fuel use. He is also a lead author for the chapter on models to link household energy use with indoor air quality on which the IWA tiers are based in the report. Dr. Edwards was Co-Chair of the Climate Working Group and serves on the Climate and Health co-benefit advisory group for Global Alliance for Clean Cookstoves.
Education:
Ph.D. 1999 in Exposure Measurement and Assessment, Rutgers and UMDNJ, Joint Degree
M.S. 1995 in Environmental Sciences, Rutgers University
Post-Doctoral researcher at the Finnish National Institute of Public Health, Kuopio, Finland. Analysis of Air Pollution Exposure Distributions of Adult Populations in Helsinki, as part of a European Union 4th Framework RTD Program funded multi-center study: EXPOLIS, sponsored by the Finnish National Academy of Sciences (1999-2000).
Post Doctoral Research Associate, Environmental Health Sciences, School of Public Health, University of California, Berkeley.
Policy analyst for implications of household solid fuel use for global warming under the direction of Kirk Smith.
Incorporation of the household sector in the Clean Development Mechanism (2000-2003)
Research Interests:
Air pollution: Human exposures to air pollution, indoor air pollution, paint emissions, emissions of climate-altering pollutant species, health co-benefits
Selected Honors and Awards:
2009 Joan M. Daisey Outstanding Young Scientist Award, International Society of Exposure Science