Celia Faiola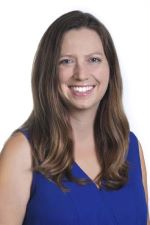 Ecological climatology is the interdisciplinary study of the physical, chemical, and biological processes that influence interactions between terrestrial ecosystems and climate.
One biosphere-atmosphere interaction with important implications for climate is the production of atmospheric aerosol via oxidation of plant volatile emissions. Atmospheric aerosol are the small solid or liquid particles that are suspended in the atmosphere.  They influence climate directly by scattering the sun's radiation, or indirectly by acting as cloud condensation nuclei and affecting cloud formation processes.  A sub-set of atmospheric aerosol, called secondary organic aerosol, is formed via gas-phase oxidation of organic compounds which generates reaction products that  partition to the particle-phase.  Most secondary organic aerosol in the atmosphere is formed from plant volatile emissions. 
Global change is altering the environmental factors that regulate plant volatile emission rates.  In fact, one of the most challenging problems in climate change science is accurately modeling current and future secondary organic aerosol derived from these plant volatiles. 
Prof. Faiola's research investigates the biological production and release, atmospheric chemistry, and eventual fate of plant volatile emissions, and how all these components are evolving in a changing climate.  To tackle this complex problem, she uses field measurements and laboratory experiments to investigate plant stress impacts on plant volatile emissions and aerosol production at the individual plant scale.  She and her group integrate results from field and laboratory experiments into models to investigate impacts at the regional and global scale.  Accurately predicting  impacts of global change on plant-aerosol-climate interactions is vital for improving climate change mitigation policies.
Professional Association Memberships:
American Association for Aerosol Research (AAAR)
American Geophysical Union (AGU)
American Association for the Advancement of Science (AAAS)
National Science Teachers Association (NSTA)
Professional Service:
2016 -      iLEAPS Regional Committee Member: North America Early Career Scientist Network
2015 -      External Reviewer: National Oceanic and Atmospheric Association (NOAA), National Science Foundation (NSF)
2014 -      Referee for scientific journals: Landscape and Ecological Engineering, Atmospheric Chemistry and Physics, Nature Geoscience
Research Interests:
Plants, Atmospheric Aerosol, Global Change
Selected Honors and Awards:
John Orsborn Outstanding Graduate Student Award in the Civil and Environmental Engineering Department, Washington State University (2014)
Harriet B. Rigas Award for Outstanding Women in Graduate Studies at the Doctoral Level (2014)