Ulrike Luderer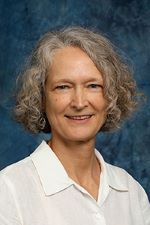 Professor, UCI School of Medicine (Ph.D. in Neurobiology & Physiology 1991 and M.D. 1992, Northwestern University)
Dr. Luderer has a joint appointment at UCI in the School of Medicine (Occupational & Environmental Health) and School of Biological Sciences (Developmental & Cell Biology).  She is Director of the Environmental Health Sciences Graduate Program and Director for the Center for Occupational and Environmental Health. 
Her research focuses on reproductive toxicology and developmental toxicology, with a particular focus on ovarian health and with the aim of elucidating the mechanisms by which environmental and occupational exposures disrupt reproductive function and development of the reproductive system.  This work focuses on toxicants and ionizing radiation and how they disrupt reproductive function.  By exploring the effects of particular environmental pollutants on ovarian function and overall reproductive health, she hopes to uncover protective mechanisms that prevent reproductive dysfunction.  Recent studies have included investigations into the effects of charged particles—which are components of space radiation—on the ovary, which is quite sensitive to charged iron and oxygen particles.
Research Interests:
Reproductive toxicology, developmental toxicology
Selected Honors and Awards:
American College of Occupational and Environmental Medicine, 1996-present
Society of Toxicology, 1996-present, full member since 2000
Endocrine Society, member since 2001
Society for the Study of Reproduction, 1987, full member since 2003
Jean Spencer Felton Award for Excellence in Scientific Writing, Western Occupational & Environmental Medicine Association, 2017